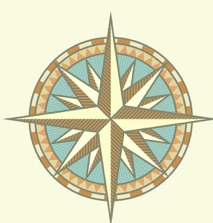 A will is a legal document meeting certain legal formalities. The person creating the will (known as the testator) must be a legal adult and be of sound mind and memory.
A last will and testament will state how you want your property distributed upon your death and provide for the administration of your estate. An estate is administered by the appointment of an executor.
The average will often directs payment of funeral and administrative expenses, payment of the testator's debts and the manner and allocation of estate taxes, if such are due. Depending on individual circumstances, a testator may also want to provide for disabled children, make charitable gifts or set up trusts.
A trust is a legal relationship in which one person (a "trustee") holds property for the benefit of another (the "beneficiary"). The person placing property in the trust is known as the "grantor." With most lifetime trusts, the grantors are also the trustees during their lifetimes, as long as they remain competent. Grantors name successor trustees to take over if they become incompetent or die, and to distribute the property after they die.
Trusts can be created for varying purposes and so you may read about income only trusts, supplemental needs trusts, bypass trusts and even pet trusts, among others. All of these trusts, however, are variations of the lifetime trust. The variety of purposes of for which a trust can be utilized underscores the value of trusts as an estate and lifetime planning tool.
Revocable and irrevocable trusts serve different purposes. The question of which type of trust you establish, or even whether to establish a trust at all, is one that is best answered in consultation with an estate planning attorney. Trusts are like any other part of your estate plan; they should be customized to your individual situation and meet your individual needs. Other professionals, such as financial planners, may be able to furnish you with valuable information. Nonetheless, an attorney with whom you have met to discuss your goals and the specifics of your situation should do the drafting of the trust.
Call 508-676-3333 today to schedule a free initial consultation.